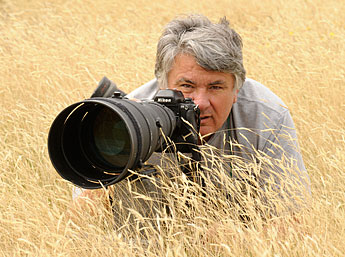 I have been a professional photo-journalist since leaving school in the early 70's and have worked both in New Zealand and overseas but now live in Christchurch,.
I have had success in the Qantas Media Awards and won a Montana Book Award in 2004 and the New Zealand Geographic Wildlife Photographer of the year in 2012.
When not working overseas I travelled extensively through Africa, Asia, Europe, Russia, the Middle East and the Pacific but now I like to focus on New Zealand's landscape and natural history. My latest book is on New Zealand native birds, and have also produced three books on fly fishing and one on Fiordland National Park. Ten years of freelancing in Auckland had me covering Fly Fishing throughout New Zealand and sailing, including the America's Cup in San Diego and Auckland, Whitbread Around the World race and the Jules Verne Trophy.
My passion is now bird photography.